We've made it possible to get into the home of your dreams with a mortgage from CRCU!
---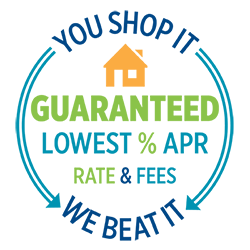 Planning to ride the wave of homeownership? Look no further! Whether you're diving into the real estate world,

you're a first-time homebuyer, searching for your forever home, looking to build your dream house, or ready to transform your existing home, our expert mortgage loan officers are dedicated to finding the perfect mortgage product to meet your unique needs.
We understand that every borrower is different, and that's why we offer a wide range of mortgage options. From flexible and competitive rates to tailored solutions, we're committed to providing you with the best possible mortgage experience. Get ready to catch the wave of homeownership with CRCU! Let's make your homeownership dreams come true!
 Stress-Free Home Lending
Mortgage Financing up to 110% of the appraised value

Honest, sound advice from people you can trust




On-staff underwriter to make fast, local decisions

No origination fees

No pre-payment penalty

 

Quick pre-qualification gets you shopping faster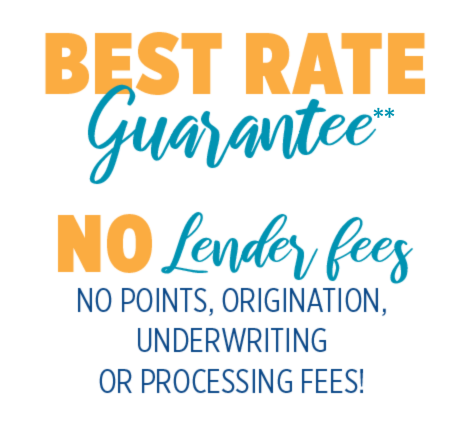 Find the mortgage loan that fits you.
---
Ready to start the home loan process? Choose from one of the many products below.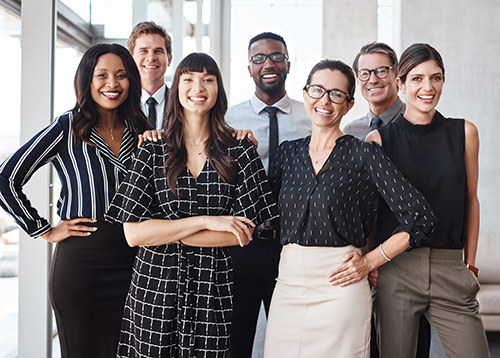 Preferred Realtor Program
---
Community Resource Credit Union has partnered with local Preferred Realtors ready to help you find the best home for your needs and negotiate the best home price for your budget. Enjoy an extra incentive based on the purchase price of your new home – a rebate of up to $1,500 with your CRCU home loan.
What to know
---
You can apply for your CRCU real estate loan online, making the entire process quick and easy.
CRCU home loan experts will assist in determining how much you qualify for

No Private Mortgage Insurance required with 20% down payment

FHA down payment assistance available

Jumbo loans from $647,200 available

Enjoy convenient online mortgage payments

Wind/hail insurance required for Galveston, Brazoria, and Chambers Counties

First time home buyer is considered someone who has not owned a property for the last three years for an FHA loan

Once your application is complete, gather the following information:
Your completed application with signed initial disclosures

Two months' most recent bank statements, all pages

Most recent statement on any stock, bond and retirement accounts

Paystubs from the last 30 days showing your year-to-date earnings

Two years' most recent W2s

Two years' most recent tax returns, with all schedules

Homeowner's, windstorm and flood insurance, if applicable, on current residence and all rental/other real estate owned

If applicable, mortgage statements

Two valid government-issued forms of ID, such as driver's license, Social Security card, CHL license, or passport



*All loans subject to credit approval. Under certain circumstances, private mortgage insurance (PMI) and an escrow account for taxes and insurance may be required. Other eligibility includes a credit score of 695 or greater, no bankruptcy in the previous 36 months, debt-to-income ratio not to exceed 39%. Loan will consist of a 95% loan-to-value first lien mortgage, and a second lien mortgage up to 15% loan-to-value, with a maximum combined loan-to-value of 110%. Minimum down payment = 3% with seasoned funds, which can be applied to closing costs or down payment. No gifts or borrowed funds. Max purchase = $250,000. Other credit and income qualifications will apply. Minimum finance amount of $75,000. Offer does not include FHA, VA, and USDA mortgages or other government backed mortgage loans. Investment properties and Jumbo Loans are not eligible for this offer. Verifiable employment required and time on job required of 1 year plus. **Investment properties and Jumbo Mortgage Loans are not eligible for the Best Rate Guarantee. Real estate promotions cannot be combined with any other offer. Certain other credit and income qualifications may apply. A competitors Mortgage Loan Estimate dated within three business days of CRCU's mortgage loan offer is required in order to qualify for Best Rate Guarantee. CRCU reserves the right to cancel or change these promotions at any time. Please contact a representative for more details. CRCU membership required.
Real Estate Acronym Glossary
Resources for Your CRCU Home Loan
Thank you for choosing Community Resource for your real estate loan! If you're looking for help with your loan, you've found it. You also can get personal assistance by giving us a call:
Atascocita / Kingwood / Humble – Call 281.462.2728, ext. 1550
Baytown / Houston – Call 281.420.3746
Out of Area – Call 800.238.3228
How do I view my loan information online?
You can register here to start viewing your loan information and documents online. 
Visit Member Home Loans Website (Opens in a new Window)
What are my options for making a payment?
Mail monthly payments to: 9597 Jones Road, Suite 324, Houston, TX 77065

Pay by phone by calling 832-912-2168 or call toll free at 866-520-4702. Please note, a $15 fee will apply.

Log into your online account

(Opens in a new Window)

and set up recurring payments or a one-time payment.

If you would like to drop off a payment to us in person, you may do so at:




9601 Jones Road, Suite 108, Houston, TX 77065 or at any CRCU branch location
When are my payments due?
Find the due date for your loan in the top right-hand corner of your statement. To view your statement, log in

(Opens in a new Window)

and proceed to the Statements/Documents tab.
The Construction interest notices are generated on the 20th of each month and are due by the end of the month
My taxes and insurance are included in my monthly payments. If I receive an invoice/statement, what should I do?
If your taxes and/or insurance are included in your monthly mortgage payment (escrows) and you are mailed a bill or a statement for tax and/or insurance, please send a copy to our office for our records (fax number: 832-237-0081).
What is the daily cut off time for getting my payment posted the day I make the payment?
You can make payments until 5 p.m. CT. However, our daily cut-off time to have your payment post the same day is 3 p.m. CT. This applies to all methods of payment. So keep in mind if you are making your mortgage payment via phone, website, or drop off after 3 p.m. CT, the payment will not be posted until the next business day. Any payments made after 3 p.m. on the day the grace period ends will be processed the next business day, potentially incurring a late charge.
If a payment is made at a CRCU branch location or via Home Banking the cutoff is between noon and 1:00pm.  If the payment is received on a Friday after noon, the payment will be posted on the next business day.
I am set up for ACH withdrawal on the last day of my grace period. If this day falls on a weekend or holiday, will I be charged a late fee?
No, you will not be charged a late fee. Your payment will be processed on the following business day and posted to your account.
When are late charges assessed to my account?
Your loan is subject to a late charge at the expiration of your grace period. If this date falls on a weekend or holiday, then it may be assessed the next business day following the weekend or holiday.
How can I get a duplicate of my monthly statement?
To obtain a copy of your monthly statement, log in (Opens in a new Window) to your account and proceed to the Statements/Documents Tab.
I have a fixed-rate loan. Why is my payment increasing/decreasing?
Fixed-rate loans that have escrow accounts may have changes in the payment amounts. An increase or decrease in the annual taxes and/or hazard insurance will cause fluctuation in the payment amount. The account will be analyzed annually.
When can I expect to receive my annual escrow analysis?
Typically, the analysis is completed in February to be effective for the April payment.
My escrow analysis indicates a shortage and/or deficit that will be spread over 12 months. Can I pay a lump sum amount to reduce my payment?
You may make a lump sum payment to your escrow account. Paying a shortage will reduce your payment by the prorated shortage amount. Due to the escrow payment being determined by dividing an expected disbursement by 12, the payment may not revert to the previous amount.
Can my mortgage loan be set up for bi-weekly or semi-monthly payments?
Mortgage loans will not be converted from monthly payments to bi-weekly or semi-monthly payments. The Note signed at closing dictates the payment frequency. You may occasionally receive a solicitation by a third party to set up payments bi-weekly or semi-monthly. This company is not associated with Member Home Loan.
How do I request a payoff statement?
A borrower may call our office to request a payoff be mailed to the address on file. If a borrower would like the payoff faxed or emailed, we must have a written request with a signature. The borrower may fax, email, or mail the signed authorization. Please include the loan number and property address.
Third-party requests must have a Letter of Authorization with the borrower's signature(s) and must be faxed, emailed, or mailed.
Please don't forget to request a "Payoff Good Through Date." A one-time $35 fee will be assessed when requesting a payoff. Payoffs should be sent via wire or certified funds. The bank wire instructions are printed on the payoff statement.
I am experiencing financial difficulties. Are there any options to assist with my mortgage payments?
There could be several options depending on your financial situation. Not everyone will qualify. Please contact our office to discuss the details with our default team in regards to your specific situation.
Payment Help and Information
Need help regarding your payment? Contact us.
Servicing Department Contact Information:
Phone: 832-912-2168 or 1-866-520-4702
Fax number: 832-237-0081
Email: info@mhlcu.com
Send your payment:
Monthly Payment
9597 Jones Road, Suite 324
Houston, TX 77065
Overnight Delivery and Payoffs
9601 Jones Road, Suite 108
Houston, TX 77065
Loan Inquiries
You may call Member Home Loan to request information or to notify us that there has been an error in the servicing of your loan. Member Home Loan has qualified staff that can promptly respond to your inquiry over the phone or initiate a research request. Customer Service Representatives are available to assist you by phone at 832-912-2168 or 1-866-520-4702.
What to expect if you submit a written Notice of Error or Request for Information:
If you have a written request, Member Home Loan will resolve or acknowledge receipt of your notice of error or information request within five (5) business days of receipt of the request.

In the event we are unable to complete your request for information or resolve the notice of error within five (5) business days, we will resolve and respond within thirty (30) days.

We may extend the response time for certain notices and requests an additional fifteen (15) days and will notify you if we do so.

Any written inquiries must include your name, loan number, and a detailed description of the error or the information requested. Please submit as follows:
Email: info@mhlcu.com
Mailing Address: Member Home Loan, LLC, 9601 Jones Road, Suite 108, Houston, TX 77065
Fax #: 832-237-0081
Do not submit your request or notification with your monthly payment, as this may cause a delay.
Start your application online!
---
It's easy to apply for your CRCU real estate loan with our online application. If you have questions or would like to schedule an appointment please email Mortgages@crcu.org or call 281.420.3746.
Our loans typically close in 25 to 45 days.
Frequently Asked Questions
Are there closing costs?
Yes, depending on the type of loan you request. 
Can my payments be set up twice a month?
No, all our mortgage loans are due on the first of each month.
How much does a loan cost annually?
The APR includes the interest rate, points, broker fees, and certain other credit charges a borrower is required to pay.
What is a Closing Disclosure?
A five-page document which provides final details about the mortgage loan that has been selected. It includes loan terms, monthly payment, closing cost, pre-paid items, and what, if any, cash is needed to close. It also gives information about your lender and title company.
What does DTI/debt-to-income ratio mean?
The debt-to income ratio is personal finance measure which compares an individual's monthly debt payment to his monthly gross income.  The debt-to-income ratio is the percentage of your gross monthly income that goes to paying your monthly debt, including all installment and revolving debt.  This would also include any child support payments that might be paid.
What is gross monthly income?
Your gross income is pay before taxes and other deductions are taken out. 
What is an LE/Loan Estimate?
A form, required by federal law, that provides the borrower disclosures to help them understand the key features, cost and risks of the mortgage loan they are applying for.
What does LTV/Loan-to-value mean?
It is a ratio of the first mortgage lien as a percentage of the total appraised value of the real property.
What does CLTV/Combined loan to value mean?
Is the same calculation used to find the loan-to-value ratio, but it is the sum of all loans taken out on the property as a percentage of the total appraised value of the real property.
What is a mortgagee?
The mortgagee is the lender who holds the lien.
Do student loans count against me?
We use the listed monthly payment on the credit report or 1% of the balance.
Does Community Recourse report to credit bureaus?
Yes, Community Resource Credit Union does report credit history to credit bureaus.
Will CRCU finance homes out of the state of Texas?
At this time, CRCU only makes loans on properties in Texas, not out of state.
How do I know which mortgage loan is right for me?
Our professional loan officers will help you make the best choice for your specific needs. 
Does it make sense to refinance if I recently obtained a mortgage loan?
It may be beneficial to refinance; our loan officers will help you in making that determination.
Can we refinance our first and second lien?
Yes, but there may be stipulations if either of the liens are Home Equity loans.
Are there upfront fees?
Yes, a credit report and appraisal fee will be required.
Do students loan count against me?
Even if the student loans are deferred, we use listed payments on credit report or 1% of the balance.
What is PMI/Private Mortgage Insurance (conventional loans only)?
Insurance needed for mortgages with less than a 20% down payment based on the price of the home.  It is a financial backing in which a private insurer insures the mortgagee against a percentage of borrower default losses in return for the payment of specified PMI.
What is an FHA Loan?
It is a mortgage loan that is backed by the Federal Housing Administration. FHA loans are designed to make home buying accessible to people with lower incomes and/or poor credit scores. These loans are required to carry FHA mortgage insurance for the life of the loan.