Quick & Easy Financing with CRCU.
---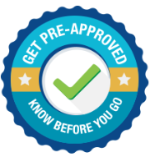 When you can walk into the auto dealership with the affordable financing you need already in hand… that's an amazing feeling. Getting pre-approved for a CRCU vehicle loan makes it possible. With our great-rate loan, you can focus on negotiating the best price, take advantage of cash-back offers, and skip the lengthy financing process at the dealership. 

Low Rates

Low Payments

Flexible Terms

Plus - 90 Days No Payment!2

Quick & Easy Loan Application

 
Choose The Loan That's Right For You

CRCU's Preferred Auto Dealers
---
Member Auto Center is your source for all of your auto buying needs. With our easy search and expert assistance, you can research new autos, search pre-owned inventory, get free price quotes, discover your trade-in value and so much more! Take the guesswork out of auto shopping. Our preferred dealers are ready and waiting to help you find your next new or pre-owned car!
Visiting a dealership can be overwhelming. With CRCU and Auto Center, we make the car buying experience safe and easy.
Search new and pre-owned vehicles

Calculate your monthly payment

Submit for a no obligation price quote

Get a listing of all participating dealers

Get an auto check vehicle Report


 
Before purchasing your next auto, be sure to follow these 3 easy steps: 
Visit crcu.memberautocenter.com to research vehicles and get pre-approved for your auto before you ever get to the showroom floor.

Find a Preferred Dealership and ask for the Credit Union Representative by his or her name.

Contact 832-912-2182 for auto buying assistance.
*APR = Annual Percentage Rate. Certain terms, conditions, and or discounts apply to rates listed. Rates current as of 09/13/2023, and are subject to change based on market conditions and borrower eligibility. A $30,000 loan with a 48-month term at 5.49% APR equals a $752.68 monthly payment. Your monthly payment includes principal and interest and may be higher or lower depending on your loan amount, APR and term.

Payment also includes monthly premium for Payment Protection which includes Credit Life and Disability Insurance. Credit Life and Disability Insurance is not required

.

Other rates and terms available. May not be combined with other offers. All loans and rates are subject to approval and some restrictions may apply. All loans closed directly at the dealership must be pre-approved at the credit union and closed at the pre-approved rate to qualify for the rate discount.  Subject to mileage and vehicle age limitations. A vehicle is considered new when the model is current calendar year, next year so long as the mileage does not exceed 7,500 miles. CRCU finances up to 120% of MSRP (new vehicles) or the NADA Retail value (used vehicles). Maximum loan to value (LTV) is 120% including tax, license and fees. Maximum LTV is subject to approval and certain restrictions may apply. Not available to refinance an existing CRCU auto loan. The minimum approved loan amount is $500.00.  **Payment will not be required during the deferred period for the first 90 days. Interest will accrue during the deferment period. View rates page to view all disclosure & rates. CRCU Membership required. Contact us for details. Offer subject to change or cancellation without notice.

Know Before You Go
Get Pre-Approved!
get approved in minutes!
It's quick and easy. We'll even provide you with a pre-approval certificate.
Need Assistance?
For personal help with your loan application, drop by your neighborhood CRCU branch or give us a call at (800) 238-3228.