Security Center
---
Protect yourself. Stay one step ahead.
A Commitment to Your Online Safety
---
At CRCU, your security is top priority. And because identity thieves love posing as financial institutions, we know that no accountholder is immune to the threat of identity theft. Staying informed about identity theft strategies is your best way to avoid becoming a victim.
Scammers can reach out to you in several different ways, but they all seek the same thing: your personal identifying information. Sometimes they pose as your financial institution – even CRCU – and claim that there is a problem with your account. They claim the only way to fix the problem is for you to tell them your personal identifying information, such as your account number, password, PIN, or Social Security number.
CRCU will never contact you to ask for your personal identifying information

But here's what you need to remember: any financial institution you do business with already has the information they need to service your account. CRCU will never contact you to ask for your personal identifying information – whether by phone, email, or text – because we don't need to.
Types of Identity Theft Schemes
---
Scammers use these ways to contact you, claiming to be from CRCU or another financial institution you do business with:
Phishing

: a fraudulent email that asks you to take action about your financial account. Sometimes the email threatens account closure or directs you to a form asking for personal information.

Vishing

: a fraudulent phone call during which a scam artist asks for your personally identifying information. Number spoofing technology even allows the scammers to display caller ID information consistent with who they claim to be.




Smishing

: a fraudulent text message, usually displaying a link and/or a phone number for you to call.
Preventing fraud
---
 

Routinely assess your risk for identity theft. Limit the number of people who have access to your personal or business account information. Keep our passwords as a note on your phone or notepad, not on your computer. Use strong passwords, which should contain numbers, lowercase and uppercase characters and be at least 10 characters long. Never use the same password on multiple sites.

Avoid using the same password for all online accounts.

Use a password manager – a special app designed to keep you secure with unique, randomly generated passwords.

Never click a link in or provide information in response to an email you suspect to be fraudulent.

Never respond to a phone call or written messages asking for identifying information or asking for you to verify confidential information.

Remember that scam artists can use number spoofing technology to make it look like the call is coming from a number you trust, like CRCU's. If someone calls, telling you they are from a financial institution and request account or personal information, hang up and call the financial institution from a known good number you can verify from your statement.
Reporting fraud
---
If you receive a fraudulent email, forward it to spam@uce.gov. If the fraudulent email or text appears to be from CRCU, please also forward it to answers@crcu.org.
If your CRCU MasterCard® is lost or stolen, report it to us immediately

and call 1.800.442.4757 or 

844.453.2412.

 

Contact us at 281.422.3611 or 800.238.3228 to let us know of any incidents involving calls or messages appearing to be from CRCU.




Recovering from fraud
---
If you are a victim of fraud, there are steps you can take to help:
Call or email the financial institution to close or freeze your compromised account.

Scan any electronic devices involved in the communication for malicious software.

Contact Experian (888-EXPERIAN), Equifax (800.685.1111), and TransUnion (800.909.8872) to request that they alert you when there are any changes to your credit report.

Contact your local police department to make a report.

Change your username and passwords for your financial accounts and for any online accounts that use the same username and password.

Check your credit reports from TransUnion, Equifax, and Experian. You are entitled to free reports once a year at www.annualcreditreport.com.

CRCU Debit and Credit Card Fraud Detection System
---
CRCU uses a cutting-edge fraud-detection system to help stop fraud at the point of sale for your credit and debit card transactions. If we detect fraud, we will contact you; we will not ask for any card or account information when we call. If we confirm fraud on your card, we'll close your card immediately and generate a new one for you.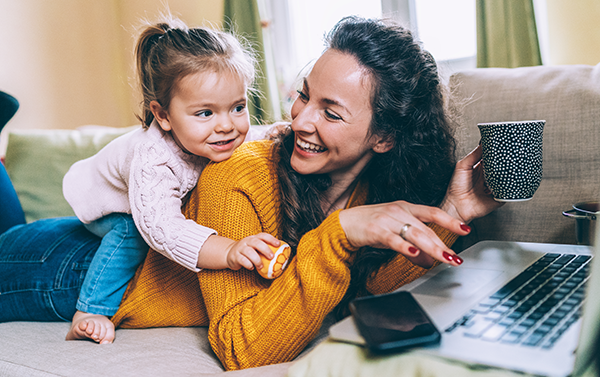 How we keep you safe
Encrypted Data – We've designed our website to use high-grade Secure Socket Layer (SSL) encryption for all transactions that involve sensitive data.
Multi-Factor Authentication

– This is a secure and effective means of verifying your identity when you sign on to Online Banking.

One-time Passcode – We use this security feature when you log into your accounts from an unrecognized device, helping us to identify you as the true owner of your account. We send the passcode to you by text, voice call, or e-mail and then require you to answer your previously set-up security questions.
Internal Protections – We protect our internal network with a wide variety of security software and regularly analyze the security of our network.
Online Services – We help lower your risk of identity theft and mail fraud with paperless eDocuments and the ability to view check images online. In addition, our Online Bill Pay service allows you to pay your bills automatically and securely.
Resources and Tools
The FTC has established a web resource to help deter, detect, and protect yourself against ID Theft. Learn about the crime of identity theft, and find out what to do if your identity is stolen.

Fight identity theft by monitoring and reviewing your credit report for free each year at AnnualCreditReport.com.

Learn how the office of the Texas Attorney General helps you fight identity theft with this online resource.

Report fraud and cybercrime easily at Internet Crime Complaint Center in partnership with the Federal Bureau of Investigation.

File a claim if you were impacted by the 2017 Equifax Cybersecurity Incident or learn more about the breach.

Learn more about the 2019 Capital One Cybersecurity Incident.

REPORT LOST OR STOLEN CARD
Report your lost or stolen card. We will cancel your card and issue a replacement.

MONITOR YOUR CREDIT REPORT
You can obtain a free credit report once every 12 months.


Learn More

PROTECT YOUR DEBIT CARD WITH CARD CONTROLS
Turn you debit card ON/OFF remotely using our CRCU Mobile App.
 
SIGN UP FOR TEXT ALERTS
Set customized text or email reminders to automatically stay on top of your accounts.

TRACK YOUR ACCOUNT ACTIVITY

Sign up for our online home banking, and download our CRCU Mobile App 
so you can access your account at all times.

GET EDUCATED 
Visit our security article hub to subscribe and read more about security alerts, fraud info, tips and more!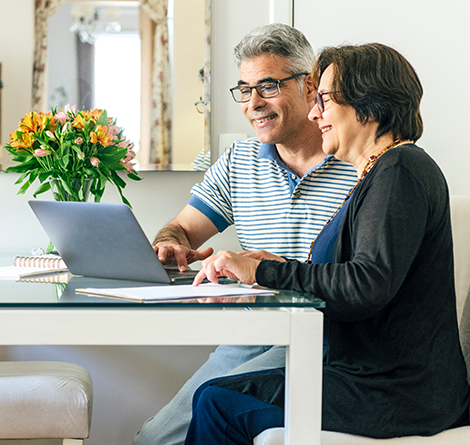 Get Educated
We are committed to educating our members about being proactive with your financial security, so that your private information stays private. 
Visit our security article hub to subscribe and read more about security alerts, fraud info, tips and more!
Identity Theft: When It Happens To You
If you suspect that you may have been the victim of identity theft or that your financial accounts have been compromised, immediately implement the following steps:
Contact Community Resource Credit Union at 800.238.3228 or e-mail us to report the incident.. Report what has occurred and immediately close the account(s) that have been compromised.

Contact each of the three major credit bureaus, ask for their fraud department and request that a fraud alert be placed on your credit file.

Equifax: 800-525-6285
Experian: 888-397-3742
TransUnion: 800-680-7289

If you expect that your Social Security number has been compromised, contact the Social Security Administration hotline at 877-438-4338.

File a police report – retain a copy for your records – and contact all of your credit card issuers and other creditors to voluntarily report your identity theft.

File a complaint with the Federal Trade Commission, which maintains a database of identity theft cases used by law enforcement.
What To Do If You're A Victim Of Fraud 
Call or email the credit union to explain that someone stole your identity and ask them to close or freeze the compromised account.

If fraud is a result of using your computer or phone, have your equipment scanned for malicious software.

Add alerts to your credit report to receive notifications if you have any changes.

Contact your local Police Department to make a report, if you are a victim of fraud.

Change your home banking username and passwords.

Check your credit reports from all three credit bureaus. Including TransUnion, Equifax, and Experian. This can be done one time a year at no charge by visiting www.annualcreditreport.com.
Tax-Related Identity Theft
3 Warning Signs:
Taxpayer learns of duplicate SSN either from IRS notice or e-File return reject(s)

IRS notice about additional tax owed, refund offset, or collection action when no tax returned filed

Taxpayer receives information from an employer unknown to them
Steps for Victims of Tax-Related ID Theft
Complete and file IRS Form 14039

Promptly respond to any and all IRS letters or notices (

Victim cooperation important for investigation)

Continue to pay taxes, even if by paper

Place a "fraud alert" on credit accounts by contacting one of the 3 main credit bureaus

Close all accounts opened by criminals

File a complaint with FTC

Contact local law enforcement
Verify Tax Preparer
Choose preparer carefully

Entrusting with private financial information

Verify information is protected!

Confirm tax preparer's IRS Preparer Tax Identification Number online at IRS Directory of Federal Tax Return Preparers - 

https://irs.treasury.gov/rpo/rpo.jsf
Your Rights Under Regulation E   
The Electronic Funds Transfer Act is commonly referred to as "Regulation E". Electronic Funds Transfers services using debit cards, Touchtone Teller, Online Banking, Mobile Banking and Bill Pay have certain protections and liabilities under Regulation E, including:
You have the right to receive periodic statements and if your statement shows transfers you did not make, you have 60 days after the statement was mailed to you to notify CRCU. You may authorize periodic or recurring automatic payment from, and deposits into, your account. You have the right to stop payment on regular payments with three business days or more advance notice.





Tell us at once if you believe your card has been lost or stolen or if you believe someone has used any EFT service, MasterCard® or access code, or otherwise accessed your accounts with us without your authority, or if you believe that an electronic funds transfer has been made without your permission using information from your check.





If you tell us within two (2) business days of discovery that your card has been lost or stolen, you can lose no more than $50 if someone accessed your account without your permission. If you do not tell us within two (2) business days after you learn that your card has been lost or stolen or that there has been unauthorized use of an EFT service, and we can prove that we could have stopped someone from accessing your account without your permission, you could lose as much as $500.

Never keep your PIN with your debit card as you may be liable for unauthorized use. You are liable for all transfers of purchases made via your card, access code or passwords that you authorize or allow. You have no right to stop payment for terminal transactions, as those transactions are immediately deducted from your account.