If you've been dreaming of putting in a pool or building an addition to your home, put your plans in motion with a CRCU home improvement loan. We make it easy to stay on track throughout your project. You find the contractor, and we write the checks.
Fixed rates with 5-, 10-, 15-, and 20-year terms for affordability and flexibility

Borrow up to 95% loan to value for your home improvement project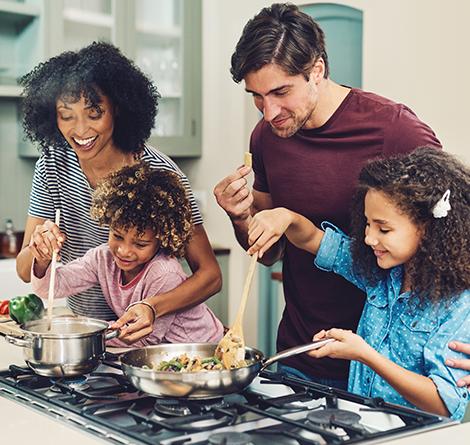 Plan for Your Mortgage
Choose from our easy to use calculators to help you manage or plan for your mortgage or home equity loan. You can also use our mortgage calculators to quickly assess how much home you can afford.
Contact CRCU by calling 281.422.3611 or toll free at (800) 238.3228 to learn more about our mortgage products, designed to meet your financial needs!
What to know
---
Flexible, local draws

A fully executed contract with builder's draw schedule is required

Estimate the amount you can borrow by completing the following worksheet:
Appraisal value of your home:               $ _______________
Multiply by 95%                                        X.95%
Maximum Lien Amount                            =_______________
Subtract balance of existing liens            -_______________
Estimated amount available to borrow =_______________
The appraisal value does take into consideration the work being performed

Wind/hail insurance required for Galveston, Brazoria and Chambers Counties
Start your application online!
---
It's easy to apply for your CRCU loan with our online application. If you have questions or would like to schedule an appointment please email Mortgages@crcu.org or call 281.420.3746.
Our loans typically close in 25 to 45 days.
Your annual percentage rate will be dependent upon total loan amount, term chosen, and individual financial circumstances.  Rates based on an evaluation of each member's credit history, loan-to-value (LTV), loan amount, loan purpose, and other factors; so your rate and terms may differ. All loans are subject to credit approval. Under certain circumstances an escrow account for taxes and insurance may be required. Does not include taxes and insurance. Some restrictions may apply. CRCU membership required. Individual loan circumstances vary and actual funding may exceed stated timeframe. Check with your tax advisor for details.
Frequently Asked Questions
How are the funds disbursed to our contractor?
Monies are disbursed in draws to the contractor with borrower approval and after verification the work is complete.
Does anyone inspect the work?
An inspector will go on site to verify the work is complete.