Unlock the Equity in Your Home
---
Tapping into your home's equity with a CRCU home equity loan can be a great way to get closer to your goals, like consolidating high-interest debt, traveling, paying for education or home renovations, and more.
Gives you access to up to 80 percent of your home's value

30-year terms available with loan amounts over $100,000

Interest rates that are lower than most personal loans


Get your money up front with a one-time payout
The interest on this loan may be used as a tax deduction (please consult your tax adviser for details)

No pre-payment penalty




Fixed rate & monthly payments for the life of the loan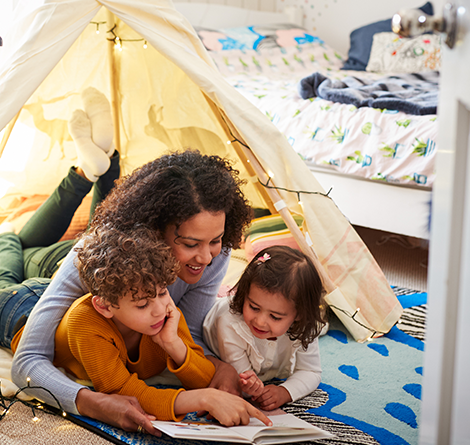 Plan for Your Mortgage
Choose from our easy to use calculators to help you manage or plan for your mortgage or home equity loan. You can also use our mortgage calculators to quickly assess how much home you can afford.
Contact CRCU by calling 281.422.3611 or toll free at (800) 238.3228 to learn more about our mortgage products, designed to meet your financial needs!
What to know
---
We can even refinance your Home Equity Loan from another lender

Wind/hail insurance required for Galveston, Brazoria, and Chambers Counties

Estimate the amount you can borrow by completing the following worksheet:
Appraisal value of your home:               $ _______________
Multiply by 80%                                        X0.80
Maximum Lien Amount                            =_______________
Subtract balance of existing liens            -_______________
Estimated amount available to borrow =_______________
Call for Assistance
You may apply online, or call us to get started. We're here to help!
Atascocita / Kingwood / Humble - Call 281.462.2728, ext. 1550

Baytown / Houston - Call 281.420.3746

Out of Area - Call 800.238.3228

Start your application online!
---
It's easy to apply for your CRCU real estate loan with our online application. If you have questions or would like to schedule an appointment please email Mortgages@crcu.org or call 281.420.3746.
Our loans typically close in 25 to 45 days.
*APR = Annual Percentage Rate. Your rate will be fixed.  4.87% APR based upon a $100,000 loan total @ 180 months with monthly payment of $777.83, resulting in total loan payoff of $140,009.40. Your annual percentage rate will be dependent upon total loan amount, term chosen, and individual financial circumstances.  Rates based on an evaluation of each member's credit history, loan-to-value (LTV), loan amount, loan purpose, and other factors; so your rate and terms may differ. All loans are subject to credit approval. Under certain circumstances an escrow account for taxes and insurance may be required. Does not include taxes and insurance. Some restrictions may apply. Offer subject to change or cancellation without notice. CRCU membership required. Individual loan circumstances vary and actual funding may exceed stated timeframe. Check with your tax advisor for details.
Frequently Asked Questions
Do I have to pay off my current mortgage loan?
As long as the current loan is not a home equity loan, no. A second lien position adds +1.0% to rate.
Can there be more than one home equity loan on the home?
Texas law only allows one home equity loan at a time, and it can be refinanced only once every 12 months.
Are there any upfront fees?
Yes, we collect fees for credit report, AVM/appraisal, and title search.
Do students loan count against me?
Even if the student loans are deferred, we use listed payments on credit report or 1.0% of balance
Can you have a home equity loan on your rental property?
You can only borrow against your primary residence.  Cashing out on an investment property requires a different type of loan.
Can I take out a home equity loan against my home out of state?
At this time, we only process loans in Texas.
What would my rate be?
Rates are risk-based rates determined by term, credit scores, loan amount, and loan-to-value ratio.
What is the minimum loan amount which can be borrowed?
Minimum loan size is $40,000.
Is a spouse required to be on the loan?
It is encouraged but not required. The spouse will need to sign the Deed of Trust as well as other disclosures at closing since Texas is a community property state.
How long before we receive the funds once the loan is closed?
Home equity loans require a three-day right to rescind the loan. The three days starts the day after closing, ends in three days at midnight, and the following day you will receive your funds.  For example, if you close on a Monday, your three-day recension period is Tuesday through Thursday, and you would receive your funds on Friday.