Credit Card Balance Transfer
---
Transfer existing balances to a CRCU Mastercard®
 

and save with 0% APR*

Transfer Your Balances to a CRCU Credit Card!
---
Want to lower your interest rate, reduce your monthly payment or consolidate multiple credit cards so you have just 1 monthly payment? Don't miss this opportunity to pay down high-interest balances when you transfer a balance to a CRCU MasterCard
credit card. 
0% intro/promo APR* for 6 months on transferred balances!

NO balance transfer fee

NO annual fee

NO foreign transaction fee



Reducing your debt 

Consolidate & simplify your finances

24/7 fraud protection

Earn Rewards on every purchase*** with a MemberSelect MasterCard

Zero Liability Protection**

 

ZERO LIABILITY PROTECTION
When you use your CRCU MasterCard

®
, you're protected against fraud & have zero liability.

EARN REWARDS ON EVERY PURCHASE
Earn reward points for every dollar you spend on eligible purchases with 
a CRCU MasterCard

®.

NO FEES OR PREPAYMENT PENALTY
With a CRCU MasterCard

®
there are no fees or prepayment penalties.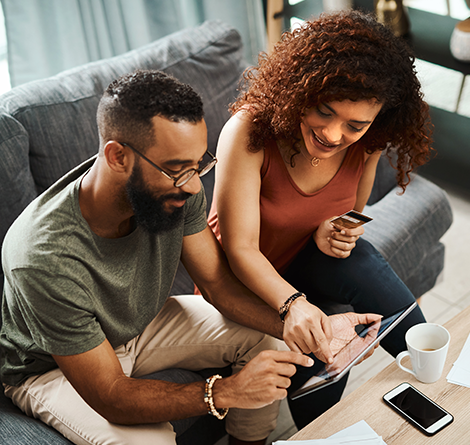 Should I consolidate my credit cards?
Transferring your credit card balances onto the CRCU  Mastercard® can help lower your interest rates and give you one monthly payment. Want to know how much you could save on interest? Use our debt consolidation calculator!

BANK SECURELY ON THE GO
Online & Mobile Tools
Convenient financial services that save you time.
*APR = Annual Percentage Rate. From February 1, 2022 to December 31, 2022 qualified new borrowers will receive a non-variable intro/promo rate of 0.00% APR for 6 months with no balance transfer fee, based on your creditworthiness.  Intro/Promo rate is only valid on new balance transfers from other financial institutions. After the non-variable intro/promo rate period ends, the new variable APR on outstanding balance transfers will be the standard balance transfer APR on your account which ranges from 9.49% APR to 17.99% APR for MyPath Premier MasterCard and 12.49% APR to 17.49% APR for MemberSelect Rewards MasterCard. The variable APR will vary based on your credit worthiness.  For borrowers not qualifying for the into/promo transfer rate, the rate will be the standard rate of the card type chosen. To qualify for this intro/promo APR, new balance transfers must be completed by December 31, 2022. Please see our Terms & Conditions for rate, fee, and other cost information. All terms, including the APRs and fees, are subject to change at any time, for any reason, in accordance with the Agreement and Disclosure Statement and applicable law. Limited time offer. Membership required. Rates accurate as of 08/01/2022. CRCU membership required.
**With MasterCard®'s Zero Liability policy you are protected from all unauthorized transactions on your card. MasterCard's Zero Liability policy does not apply to cards used primarily for business, commercial, or agricultural purposes. For more information about MasterCard®'s Zero Liability policy, click here.
***Business Rewards and Personal Rewards Points cannot be combined. "Swipes" and "purchases" do not include ATM transactions, returns, checks or overdraft advances. Mastercard® is a registered trademark of Mastercard® International. Program offering can change at any time. For complete details about personal rewards program,
View, pay, and manage your CRCU credit card account at eZCardinfo.com(Opens in a new Window). You'll be able to view more than a year's worth of statements, make payments, quickly receive balance, transaction history, payment due date, and much more.  Questions?  Contact Us, we're here to help!