Lost or Stolen Cards
---
Debit Cards
If your CRCU debit card has been lost or stolen, contact us immediately:
During business hours, call 281.422.3611 in Baytown or 281.462.2728 in Crosby or Atascocita 

After hours and on weekends, call 833-933-1681 between 6 a.m. and 11 p.m.

For other problems with your debit card after hours, call 844.453.2412.
Credit Cards
If your CRCU credit card has been lost or stolen, contact us immediately:
Call 1.800.442.4757 or 844.453.2412.
Protect your Personal Identification Number (PIN):
Never write down your PIN. Memorize it as soon as you get it.

Do not disclose your PIN to anyone. No one from any financial institution, the police or a merchant should ever ask for your PIN.

Beware of phishing emails. These are emails that appear to be from your financial institution or online merchant asking for account information. Do not reply to them or click on any links.

MasterCard®, your bank, credit union or any other legitimate online merchant will never ask for your PIN or other personal financial information via email.

At an ATM or PIN pad, enter your PIN discreetly, shielding the keypad with your hand or body.
Follow these steps to spot suspicious activity and protect your account:
Review your monthly account statements to spot any unauthorized purchases. You can also monitor your account activity through Online Banking at any time.

Review your credit reports for accuracy. Call any one of the three credit reporting agencies to receive your free annual credit report.  

If you spot any unauthorized charges, please contact us immediately.
Contact the three credit reporting agencies listed below to notify them of any suspected fraud or identity theft.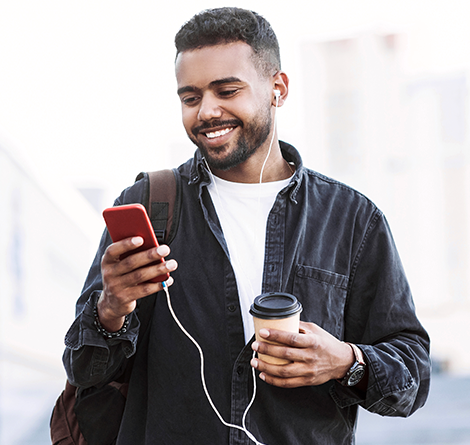 The Power to Protect in the Palm of Your Hand
Community Resource Credit Union Card Controls is the simple, secure way to manage and protect your debit cards.
Card Controls offer:
24/7 control right at your fingertips

Turn your card on or off as needed

Prevent fraud if your card is lost or stolen

Control spending by setting limits on withdrawals or transactions




and much more!

Visit our Security Center
We have designed a Security Center to help you learn how to guard against Internet fraud, secure your computer and protect your personal information.