Chip-Secured Mastercard® Debit Card
---
We understand the importance of carrying cards that work hard for you. The CRCU Mastercard® debit card offers you the security, flexibility, and perks you need.
What to know
---
Available to members age 16 years or older with a checking account

No debit card fee for new accounts

$5 card replacement fee

$1,010 ATM daily limit

$2,000 point-of-sale daily limit
How to get a New Debit Card! 
---
Contact us at 281.422.3611 - Press menu option 3, then 1, and then 4
or visit any CRCU Branch!
EMV chip technology for superior security

Contact card for quick, easy, secure payments at merchants

Surcharge-free transactions at CRCU and Allpoint ATMs
Automatic fraud detection service

Instant issuance at your CRCU branch

Features Card Controls – digital security tools that let you turn your debit card on and off at your discretion and more

You'll have access to cash with over 30,000 Surcharge-free ATMs nationwide! 

Card Controls
Personal digital security tool that lets you turn your debit card on and off within our mobile banking app.

Take our credit union services on the go with you wherever you are.

Mastercard® ID Theft Protection
You can monitor your identity 24/7 and respond to suspicious activity from our easy-to-use FREE online platform. 

Zero Liability Protection*
When you use your CRCU MasterCard

®

, you're protected against fraud.

Credit or Debit Card Maintenance
Order a new card, report fraud or a lost or stolen card, and control how your debit card works.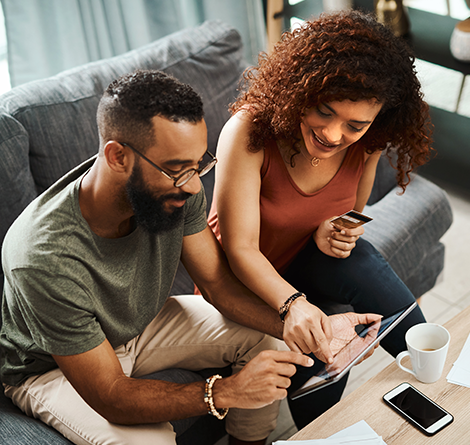 Report Lost or Stolen Card debit card? Don't worry, we've got it under control.
If your debit card has been lost or stolen, please contact us immediately to avoid any fraudulent charges to your account.
During CRCU business hours, please contact us at 281.422.3611 in Baytown, 281.462.2728 in Crosby or Atascocita, or in person at any CRCU Branch to report your card lost/stolen
After hours and on weekends, please contact 833-933-1681 between 6am to 11pm CST, 7 days a week, to report your card lost/stolen. 

Or call 1-800-MASTERCARD (1-800-627-8372) in the U.S.
Always keep your credit or debit card in a safe and secure place. Treat it as you would cash or checks. Contact us immediately at 

281.422.3611

 in Baytown, 

281.462.2728

 in Crosby or Atascocita, or after hours call 

1.800.442.4757

 if your card is lost or stolen, or if you suspect unauthorized use.

Do not send your card number through email, as it is typically not secure.

Do not give out your card number over the phone unless you initiated the call.

Regularly review your account statements as soon as you receive them to verify transactions. Contact CRCU immediately if you identify any discrepancies.

To protect your account, CRCU recommends that you change your Personal Identification Number (PIN) every six months.

Memorize your PIN. Don't write it down anywhere, especially on your card, and never share it with anyone.

Shop with merchants you know and trust.

Make sure any online purchase activity you engage in is secured with encryption to protect your account information. Look for "secure transaction" symbols like a lock symbol in the lower right-hand corner of your web browser window, or "https://…" in the address bar of the website. The "s" indicates "secured" and means the web page uses encryption.

Always log off from any website after a purchase transaction made with your credit or debit card. If you cannot log off, shut down your browser to prevent unauthorized access to your account information.
*With MasterCard®'s Zero Liability policy you are protected from all unauthorized transactions on your card. MasterCard's Zero Liability policy does not apply to cards used primarily for business, commercial, or agricultural purposes. For more information about MasterCard®'s Zero Liability policy, click here

(Opens in a new Window)

.