A home is one of the biggest investments you'll ever make, whether you're buying your first home or your forever home. So CRCU makes it easy and affordable to buy a home with a flexible home loan and great home loan rates. Fixed-rate mortgages have interest rates that stay the same throughout the life of the loan.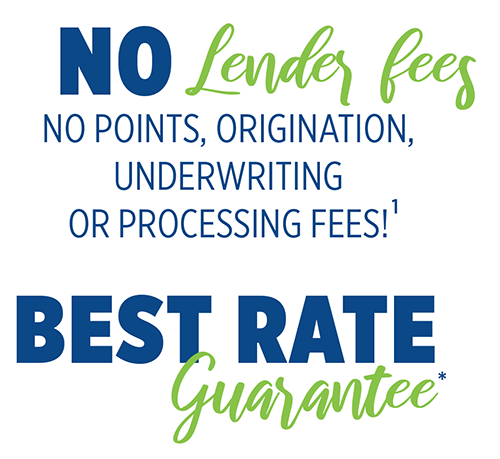 Local, direct access to mortgage professionals

Quick pre-qualification gets you shopping faster

Your payment never changes regardless of the economy.

Flexible terms

Down payments as low as 3% 

No pre-payment penalty

 
First time home buyers get up to 97% loan to value with conventional financing

Purchase loans and cash-out refinances for second homes and investment property available (primary residence cash-out loans in Texas are Home Equity Loans)


Conventional, jumbo, FHA, VA, and USDA loan options available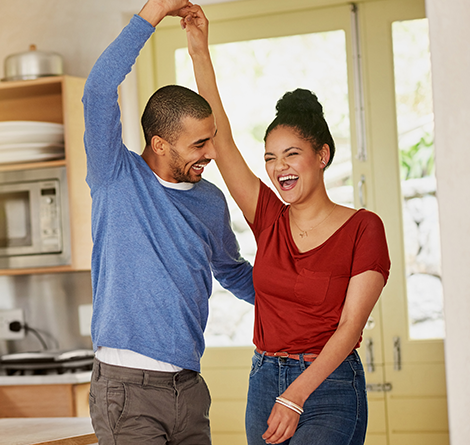 Leverage Your Home's Equity To Achieve Your Goals.
Tapping into your home's equity with a CRCU home equity loan can be a great way to get closer to your goals, like consolidating high-interest debt, traveling, paying for education or home renovations, and more.
FAQs
What Terms Are Available for Fixed-Rate Mortgages? 
We offer flexible terms ranging from 7 to 30 years for Fixed-Rate Mortgages. 
What's the Difference Between aFixed-Rate Mortgage and an
Adjustable-Rate Mortgage (ARM)? 
The difference between a Fixed-Rate Mortgage and an Adjustable-Rate Mortgage is that a fixed-rate mortgage has a fixed-interest rate for the life of the loan; whereas, an adjustable-rate mortgage (ARM) has an interest rate that varies. Sometimes an ARM will start at a lower interest rate than fixed rate mortgages and fluctuate depending on the PRIME rate.
Should I Get a 15-Year or a 30-Year Fixed-Rate Mortgage? 
Every circumstance is different and knowing what your short & long term goals are, will help you decide.  A 15-year mortgage minimizes your total borrowing costs and allows you to eliminate mortgage debt relatively quickly. But a 30-year loan has lower monthly payments, allowing you to save for other life goals and pay unexpected expenses.
If you're looking to live in your home for the long haul, then a 30 year mortgage might be the best fit. Keep in mind with a 15-year mortgage, your monthly payments will be higher because you're squeezing all that principal into a shorter term.
To get more information, contact us to schedule an appointment with on of our home loan experts.
How Long Does the Whole Process Take?
Our loans typically close in 25 to 45 days.
Once your application is complete, gather the following information:
Your completed application with signed initial disclosures

Two months' most recent bank statements, all pages

Most recent statement on any stock, bond and retirement accounts

Paystubs from the last 30 days showing your year-to-date earnings

Two years' most recent W2s

Two years' most recent tax returns, with all schedules

Homeowner's, windstorm and flood insurance, if applicable, on current residence and all rental/other real estate owned

If applicable, mortgage statements

Two valid government-issued forms of ID, such as driver's license, Social Security card, CHL license, or passport
Start your application online!
---
It's easy to apply for your CRCU real estate loan with our online application. If you have questions or would like to schedule an appointment please email Mortgages@crcu.org or call 281.420.3746.
Our loans typically close in 25 to 45 days.
1) All loans subject to credit approval. Under certain circumstances, private mortgage insurance (PMI) and an escrow account for taxes and insurance may be required. Other eligibility includes a credit score of 680 or greater, no bankruptcy in the previous 36 months, debt-to-income ratio not to exceed 43%, and loan-to-value ratio not to exceed 95%. Two year verifiable employment and income history required. Certain other credit and income qualifications may apply. Minimum finance amount of $75,000 or higher. This product is for refinancing non-CRCU mortgages only. Must qualify for CRCU in-house portfolio loan. Offer does not include FHA, VA, and USDA mortgages or other government backed mortgage loans. 2) Investment properties, Home Equity Loans and Jumbo Mortgage Loans are not eligible for the Best Rate Guarantee. Real estate promotions cannot be combined with any other offer.
*A competitors Mortgage Loan Estimate dated within three business days of CRCU's mortgage loan offer is required in order to qualify for the Best Rate Guarantee. CRCU reserves the right to cancel or change these promotions at any time. Please contact a CRCU representative for more details. CRCU membership required.