Secure the Right Car with the Best Financing
---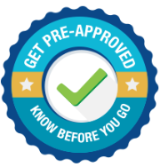 When you can walk into the auto dealership with the affordable financing you need already in hand… that's an amazing feeling.
Getting pre-approved for a CRCU vehicle loan makes it possible.
With our great-rate loan, you can focus on negotiating the best price, take advantage of cash-back offers, and skip the lengthy financing process at the dealership.
Competitive interest rates

Discounts available

Little- to no-money-down options with 100% financing available

No hidden fees

Plus - 90 Days No Payment!**
For new autos, terms as long as 84 months available for payments customized to your needs

No early payoff penalties

Financing for new, used, and classic vehicles
Insurance deductibles cannot exceed $1,005

First-time auto buyer must have proof of 6 months of continuous, fulltime employment

For hassle-free payments, set up direct payment from your CRCU account and never worry about late fees

Complete an application and electronically sign the document using a secure and intuitive online process. Please be aware that this process may verify your identity by asking a series of random "out-of-wallet" questions, which may be created from public record and credit databases.
Before you apply, be sure to gather the following:
A valid, non-expired, state-issued driver's license is required

Employment information (including employer name and contact information)

Proof of income (pay check stub or W2)

If available, information about the vehicle (make, model, year, mileage, and VIN) or collateral
Tools to buy or refinance your ride: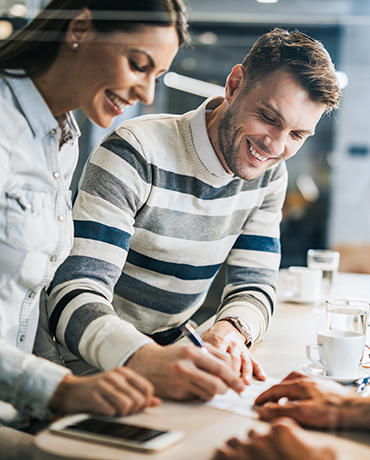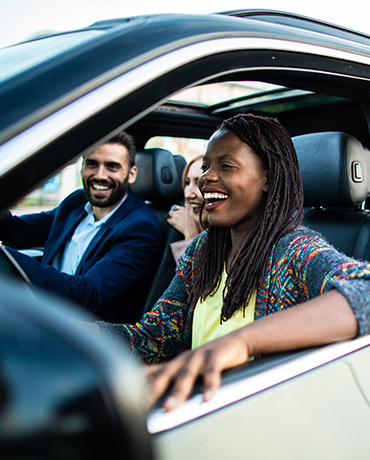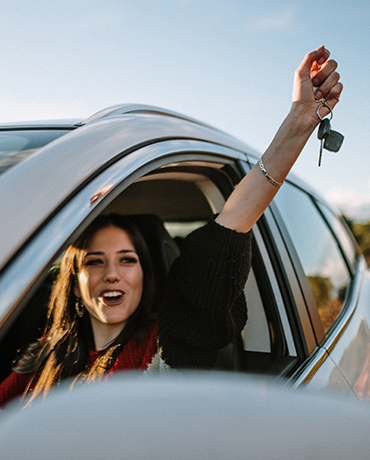 Get Pre-Approved
Get pre-approved for a low rate auto loan before heading to the dealership. 
Before you apply, be sure to gather the following:
Employment information (including employer name and contact information)

Proof of income (pay check stub or W2)

If available, information about the vehicle (make, model, year, mileage, and VIN) or collateral


Go Shopping
With a pre-approval in hand, you can more effectively negotiate on the price of the vehicle. 
Prior to loan closing, be sure to:
Contact your insurance agent to add new lien information and retrieve a binder

Insurance binder should list CRCU as lienholder and have our PO Box address

Sign your loan documents in person – or electronically with our online application
The keys are yours
Enjoy peace of mind and hit the road knowing you've done your homework and got the best financing!
Need Assistance?
For personal help with your loan application, drop by your neighborhood CRCU branch or give us a call at (800) 238-3228.
*APR = Annual Percentage Rate. Certain terms, conditions, and or discounts apply to rates listed. Rates current as of April 6,2020, and are subject to change based on market conditions and borrower eligibility. A $25,000 loan with a 60-month term at 2.74% APR equals a $446.79 monthly payment. Your monthly payment includes principal and interest and may be higher or lower depending on your loan amount, APR and term. Other rates and terms available. May not be combined with other offers. All loans and rates are subject to approval and some restrictions may apply. All loans closed directly at the dealership must be pre-approved at the credit union and closed at the pre-approved rate to qualify for the rate discount.  Subject to mileage and vehicle age limitations. A vehicle is considered new when the model is current calendar year, next year so long as the mileage does not exceed 7,500 miles. CRCU finances up to 120% of MSRP (new vehicles) or the NADA Retail value (used vehicles). Maximum loan to value (LTV) is 120% including tax, license and fees. Maximum LTV is subject to approval and certain restrictions may apply. Not available to refinance an existing CRCU auto loan. The minimum approved loan amount is $500.00. 
**Payment will not be required during the deferred period for the first 90 days. Interest will accrue during the deferment period.
The rate listed above include all applicable discounts. View rates page to view all disclosure & rates. CRCU Membership required. Contact us for details. Offer subject to change or cancellation without notice.
What if I find a car while you are closed?
Show the seller your pre-approval certificate and ask for a Buyers Order. We will complete your loan the next business day.
Will I need a down payment?
Your application will be reviewed and approved for highest amount possible.
What if I've never financed a vehicle?
No need to worry. We have a First Time Buyer Auto program that you may qualify for. 
Your application will be reviewed thoroughly, and, if one is required, we will notify you.
If I want to trade in a vehicle financed with CRCU, what do I do?
First, get pre-approved for your next purchase. Then ask for a 20-day payoff on your trade in. The dealership will need this information to complete the sale.
Can I apply for a loan if I haven't found an auto yet?
Yes. Always get a pre-approval before going shopping. 
What's the maximum age of an auto I can finance?
Seven years is the maximum age.
How do I know if my loan is approved?
A Personal Financial Officer will notify you of the status of your application and/or if additional information is required.

Can I pay the principal on my car loan?
Toward the end of your loan, the majority of your payment goes toward paying principal. If you make extra payments toward the principal, you can shorten the length of the loan. 
Do I have to buy from an auto dealer?
No
What happens when I pay off my vehicle?
The title of the vehicle will be released and mailed to address on file.  Please allow 20 days for processing and mail services.
Do you offer leases for autos?
At this time, we do not offer leases. 
If I have a purchase order from a dealer and they have included a warranty in the price of the auto, can I cancel and purchase a warranty from the Credit Union?
Yes.