A Checking Account Worth Smiling About!
---
Unlock the potential of your hard-earned money with our Reward Checking Account! We offer a checking experience with financial benefits and a reason to smile. Say goodbye to unnecessary fees and hello to a world of rewards. Open today and discover the joy of earning with a smile!
 

Smiley-Worthy Features 
---

 HIGHER
DIVIDENDS

NO MONTHLY FEES 

AMAZING BENEFITS
Maximize Your Earnings
Earn 0.05% APY* on all balances even if qualifications are not met! 
Additional Qualifications*
---
It only takes two additional steps to
qualify for these incredible rates.
The best part?
You're most likely already doing them. If not, don't worry! These straightforward steps are easy to include in your routine.

One Direct Deposit or ACH auto debit per month

Be enrolled in and receive monthly electronic statements
Nationwide ATM fee refunds of $10 per statement cycle**

No monthly service fee

Monthly eStatements delivered to your inbox

Free Online Banking, Bill Pay***, Mobile Banking, Mobile Deposit, Text Banking, and automated telephone banking with CRCU Touch Tone Teller
Free debit card and free starter checks available at account opening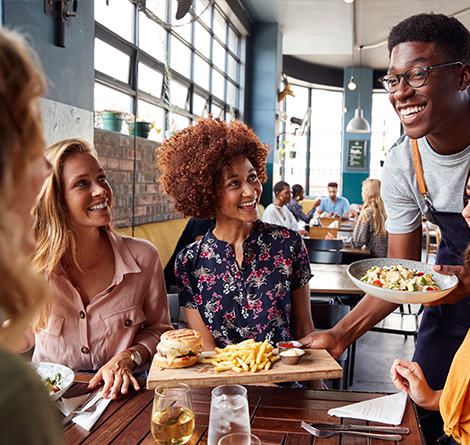 Direct Deposit — The Safe Way to Get Paid
Immediate access to your money

Reduced risk of ID theft or mail fraud

No cost to enroll
What are the qualifications for earning reward yields?
Earn tiered APY* based on a minimum of 20, 30, or 40 monthly debit card purchases.

One Direct Deposit or ACH auto debit per month

Be enrolled and receive electronic statements each month



Do I have to have a minimum balance to earn interest?
There is a $0.01 average balance required to earn interest.
 Where Can I Order Checks? 
Order Checks
---
When you need to order or reorder checks online, we utilize a trusted provider - Harland Clarke.  From personal checks to business checks, including safety checks and security checks, Harland Clarke provides the styles and accessories you're looking for.
Prefer to Call?
You can also order over the telephone 24/7 by calling 800-275-1053.  You'll need the CRCU routing & transit number, 313077513, and your account number.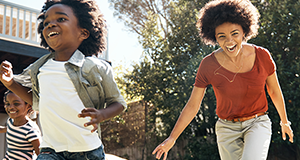 How Much Money Should I Keep In My Checking Account?
How much should you be keeping in your checking account? Too little and you could be in trouble. Too much and you lose interest earnings. We can help you figure it out!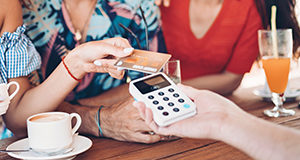 Debit Card Safety
Your debit card is a great way to pay, but be smart about where you use it! A little caution can go a long way to protect your financial information.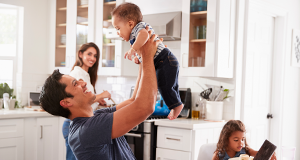 9 Mortgage Terms Every Home Buyer Should Know
Buying a home is exciting, but it can also be a little daunting. Read on for a quick lesson in mortgage terminology to get you started. 
*APY=Annual Percentage Yield. APY's accurate as of 10/01/23. Rates may change after account is opened. Minimum to open is $5. Available to personal accounts only. Qualifications must post and settle the account during each monthly statement cycle: have at least 20 debit card purchases, have at least 1 automatic payment or direct deposit; be enrolled and receive e-statement notice. Transactions may take one or more banking days from the date the transaction was made to post and settle to an account. ATM transactions do not count towards qualifying debit card transactions. Intra-bank transfers do not count as qualifying ACH transactions. If qualifications are met each monthly statement cycle: balances up to and including $20,000 with 20 monthly debit card purchases receives 2.00% APY, balances up to and including $20,000 with 30 monthly debit card purchases receives 4.00% APY, balances up to and including $20,000 with 40 monthly debit card purchases receives 6.00% APY and balances over $20,000 earn 0.05% APY on portion of balances over $20,000, resulting in 0.05% - 6.00% APY depending on the balance. If qualifications are not met, all balances earn 0.05% APY. Fees could reduce the earnings on the account. **ATM fees incurred during statement cycle will be reimbursed up to $10 (up to $4.99 per single transactions) and credited to account on the first business day of the next monthly statement cycle. ATM receipt must be presented for reimbursement of ATM fees of $5 or higher. ***FREE Bill Pay service must be deemed active, requiring at least one payment every 30 days, in order to avoid fees. If inactive, a $3.95 per month fee will apply to maintain the Bill Pay account.