Open Your Eyes to the Benefits of a Credit Union
---
Ten Reasons a Credit Union Can Benefit You
Ten Reasons to Join a Credit Union
1. Superior member service
At Community Resource Credit Union, you're always greeted with representatives who are ready and willing to help you. We're truly invested in your financial wellness, and we're here to help you achieve and maintain it, every step of the way.

2. Better savings rates
At Community Resource Credit Union, we're proud to offer you share certificate, money market and savings rates that are well above the national average.

3. We make it easy to qualify for credit
The absence of a national bank corporate office enables us to be more flexible about offering lines of credit. We don't have to abide by strict credit qualifications, and that makes it easier for you to open a new line of credit, even if your existing credit isn't perfect.

4. Lower interest rates
Stop by the credit union to take your pick of personal loans, home loans, auto loans and more, all with reasonable interest rates that are often lower than average. You'll have the funds you need with a rate you can actually afford!
5. Safer money
Both federally insured credit unions and banks offer insured savings accounts, but credit unions are also subject to strict regulations on their investments and loans. Your money is super-secure at a credit union. 
6. Free Checking Accounts
Checking accounts at CRCU are simple to set up and maintain. At CRCU, you'll have a safe place to keep your money.
7. You own a piece of your credit union
Credit unions are member-owned and member-operated. You get to weigh in on our major decisions instead of being forced to follow along with whatever the higher-ups decide. Your money=your choices. 
8. We support small businesses
Here at Community Resource Credit Union, we're happy to offer small business loans to qualifying members at extremely reasonable rates. We also offer business checking and business savings so you can run the financial side of your business without worrying about expensive rates and fees.
9. Fewer fees
If your checking account is mistakenly overdrawn, we'll help you untangle what happened instead of hitting you with high fees for the overdraft and every subsequent transaction. Any fees we do have are nominal and a lot lower than what banks demand.
We also want you to have access to your money without worrying about expensive ATM fees. To that end, we provide our members with a large network of ATMs with [no/a nominal] cost for withdrawing money.
10. Access to a variety of financial services
At CRCU, we provide our members with an array of financial services to meet every money-related need at every life stage. These include: Direct Deposits, Business Services, Investment Services, Youth Accounts, Vehicle Loans, Notary Services, Online Banking and more!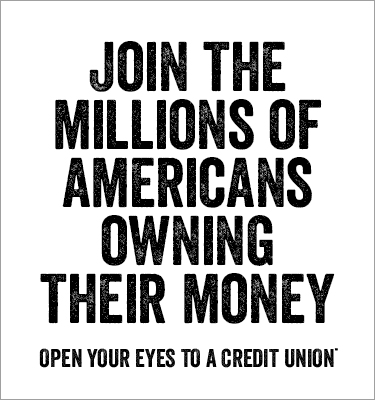 Why credit unions are great!
Membership at CRCU offers you a number of distinct advantages:
Ownership – As a CRCU member, you are an owner of our credit union. That makes you our top priority.

Not-for-profit – Because CRCU is a not-for-profit financial cooperative, CRCU returns any excess earnings to you in the form of higher savings rates, lower loan rates, and other perks to provide a better value for you.

Community focus – As a locally based financial institution, CRCU gives back to our community knowing that when our community prospers, our members do, too.

Full service – CRCU offers all the financial solutions you need for every milestone throughout your life's journey.