5 Car Buying Tips
---
Want to make a wise decision when buying your next car? Below are some things to consider when you're ready to buy a car at the dealership.
These five tips can help you see the big picture, and perhaps point out some forgotten items.
Cars cost less than you think. As car dealers try to move inventory off their lots, you can exert more leverage in their buying power and try to negotiate the lowest price possible. It is important to understand that there is something called "holdback" that allows dealers to pay up to 3% below invoice for vehicles. In essence, the dealer buys the car from the manufacturer at the invoice price. After the car is sold, the manufacturer reimburses the dealer for the cost of keeping it in inventory for 90 days. When a dealer sells the car faster than that, part of the holdback payment becomes pure profit, even if the car is sold at invoice. While you will never get holdback money from a dealer, it is good to know about it when the dealer states that he/she cannot meet your price.

Dealer financing specialists are not as tough as they may seem. In trying to close the deal, salespeople at a dealership will often blame everything on the "finance guy." For example, if a salesperson does not want to give you the price that you are asking, he/she may tell you that the lender they work with can only base the deal on the sticker price. That is not the case since lenders do not control the price of a car.

The extended warranty may not the best deal at a dealership. Some dealers will try to sell you an extended warranty, claiming that the lender requires it. If someone tells you this, walk away from the deal as that is not the case. At CRCU, we offer Mechanical Breakdown Insurance, which is usually cheaper and more extensive than any extended warranty contract you will encounter at a dealership. Don't sign up until you have done your homework.

The old bait-and-switch is alive and well. Let's say you walk into a dealership with your heart set on a certain model, but a salesperson immediately starts ticking off all the reasons why that model is not the best one for you. Before you know it, you've signed up for something bigger and better - and more expensive. Make sure you are armed with all of the information you can find on the model you want prior to walking into a dealership. Better yet, Consumer Reports states that online car buying services have now become a more preferred method of finding a vehicle because you don't have to go through the hassle of going to the dealership. You may want to go to test drive the model you desire, and then purchase it online. When dealing with pricing, though, make sure you are focused on the "true market value" pricing and not just the invoice price, as true market value takes into account current inventory levels of the vehicle, the hidden pricing deals (or all the extras that get tacked on in your deal), available rebates and incentives, and the willingness of the dealer to negotiate the local market sale conditions.

A great price for a vehicle may mean a "low ball" price on your trade-in. If you're trading in an old vehicle, the dealer's greatest potential for profit lies in giving you the lowest possible value on your trade-in. In most instances, a dealer can do this because you have no idea what your vehicle is really worth. Or maybe you are just simply "dazzled" by the new vehicle you are purchasing and you just want the dealer to take your old one off your hands. Because of this, some experts recommend settling on a trade-in price for your vehicle prior to any deal being made. The amount of the trade-in should be the same no matter how much you pay for your new vehicle. It is important to know as well that Kelley Blue Book, the standard in car pricing, publishes two books for used car pricing: 1) one for consumers that lists private-party trade-in values and used retail values; and 2) one for dealers that prints wholesale auction values. Just recognize that in most instances, the price you are being given for a trade-in can be lowered a little more; you are just delving into the dealer's profit then.
More than anything, when you go to a dealer, be wary if the salesperson tries to "hard sell" you anything - whether it is a car, insurance product, warranty, etc. Go prepared with the price you want to pay and the model you want to purchase. A great option is to get a pre-approved auto loan from CRCU and walk in knowing the price you can pay; then all you need to do is purchase the car. Or, use our Member Auto Center to view local dealer inventories all from one easy-to-use site.

CRCU's Preferred Auto Dealers
---
Member Auto Center is your source for all of your auto buying needs. With our easy search and expert assistance, you can research new autos, search pre-owned inventory, get free price quotes, discover your trade-in value and so much more! Take the guesswork out of auto shopping. Our preferred dealers are ready and waiting to help you find your next new or pre-owned car!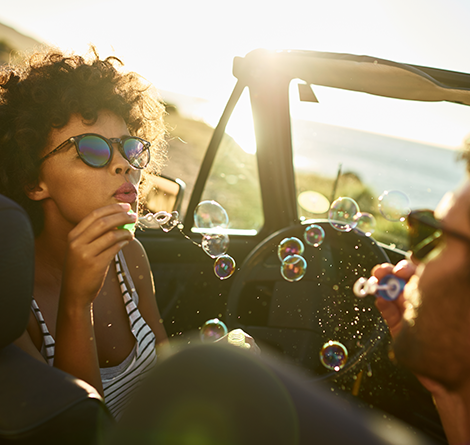 Apply Online Today!
Usually takes less than 5 minutes

Quick, personal response

Low credit union rates