Should I Refinance My Home Mortgage?
---
Should I Refinance My Home Mortgage?
---
As you pay your mortgage bill each month, do you find yourself wondering if you could be paying less? If so, this may be the push you need to refinance your mortgage and start feeling confident that your mortgage is the best choice for you.
Why people refinance
There are many reasons homeowners choose to refinance their mortgage. Here are some of the better ones:
1. Take Advantage of Lower Interest Rates 
The first, and most obvious, reason homeowners refinance their mortgage is to take advantage of a lower interest rate. The drive behind this reason might be a change in finances, personal life or simply the desire to save money.
The accepted rule of thumb has always been that it was only worth refinancing if you could reduce your interest rate by at least 2%. Today, though, even a 1% drop in your interest rate can save you thousands long-term. Consider this: A 15-year, $150,000 mortgage at 5 percent interest will accrue about $63,500 in interest over the life of the loan. Compare that to $49,700 in interest at 4 percent on the same home – that's about $13,800 in savings.
Another example: Say you have a 30-year fixed-rate mortgage with an interest rate of 5.75% on a $200,000 home. Your principal and interest payment is $1017.05. If you'd refinance that same loan at 4.5%, your monthly payment would drop to $894.03
Reducing your interest rate has several advantages. It can help you build more equity in your home sooner, decrease the size of your monthly payment and of course, save you lots of money overall.


2. Add breathing room in your monthly budget.
Sending the kids to college or needing extra cash for upgrades/repairs? That kind of shift in spending can really affect your budget. Chances are that a refi will wind up lowering both your interest rate and your monthly mortgage payment. So, not only are you saving tons of money in the long run, you're able to invest in your more immediate needs.
3. To Shorten the Life of Your Loan
People sometimes choose to refinance their mortgage because they want to finish paying off their loan sooner. If you have a mortgage with a really high interest rate, refinancing can help you pay off your loan in half the time without changing your monthly payment much.
4. To convert between adjustable-rate and fixed-rate mortgages 
Homeowners often opt for an Adjustable Rate Mortgage (ARM) because of the lower rate it offers. Over time, though, adjustments can increase these rates until they top the going rate for fixed-rate mortgages. When this happens, switching to a fixed-rate mortgage can lower the homeowner's interest rate and offer them stability instead of future rate increases.
On the flip side, when interest rates are falling, it often makes sense to convert a fixed-rate mortgage to an ARM. This ensures smaller monthly payments and lower interest rates without refinancing every time the rate drops. This is not advisable in the current climate, since interest rates are more likely to climb rather than decrease.
When refinancing your mortgage is a bad idea 
In certain circumstances, the worst thing you can do for your financial situation is refinance your mortgage.
When you're in debt – If you're looking for the extra stash of cash each month to pull you out of debt, you probably shouldn't be refinancing. Most people who refinance for this reason end up spending all the money they save, and then some. Without making any real changes to your spending habits, giving yourself extra money to blow is only enabling you to fall deeper into debt.
When a refinance will greatly lengthen the loan's terms – If you've only got 10 years left on your mortgage and you want to refinance to stretch out those payments over 30 years, you won't come out ahead. Any money you save on lower payments will be lost in the cost of the refinance and the extra 20 years of interest you'll be paying on your mortgage.
When you don't plan on living in your home much longer – If you plan on moving within the next few years, the money you save might not even come close to the prohibitive price you paid for your refinance.
Right now CRCU is offering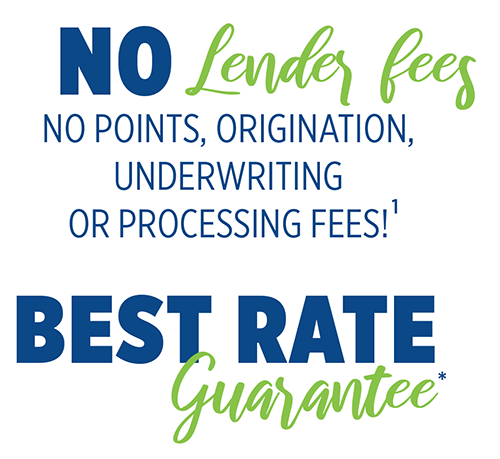 Start your application online!
---
It's easy to apply with our online application. If you have questions or would like to schedule an appointment please email Mortgages@crcu.org or call 281.420.3746.
Our loans typically close in 25 to 45 days.
Is a Mortgage Refi Right for You? Let's Crunch the Numbers! 
Over the last couple of years with interest rates at a 40-year low, many people refinanced their mortgages. Depending on how many months the ongoing payment savings will take to cover your upfront closing costs, refinancing may make sense for you. Use our refinance calculator to analyze your situation today!
Contact CRCU by calling 281.420.3746 or toll free at (800) 238.3228 to learn more about our mortgage products, designed to meet your financial needs!
1) All loans subject to credit approval. Under certain circumstances, private mortgage insurance (PMI) and an escrow account for taxes and insurance may be required. Other eligibility includes a credit score of 680 or greater, no bankruptcy in the previous 36 months, debt-to-income ratio not to exceed 43%, and loan-to-value ratio not to exceed 95%. Two year verifiable employment and income history required. Certain other credit and income qualifications may apply. Minimum finance amount of $130,000 or higher. This product is for refinancing non-CRCU mortgages only. Must qualify for CRCU in-house portfolio loan. Offer does not include FHA, VA, and USDA mortgages or other government backed mortgage loans. 2) Investment properties, Home Equity Loans and Jumbo Mortgage Loans are not eligible for the Best Rate Guarantee. Real estate promotions cannot be combined with any other offer.
*A competitors Mortgage Loan Estimate dated within three business days of CRCU's mortgage loan offer is required in order to qualify for the Best Rate Guarantee. CRCU reserves the right to cancel or change these promotions at any time. Please contact a CRCU representative for more details. CRCU membership required.