All aboard with low used and new boat loan rates.
---
For a sense of freedom and excitement, there's nothing like the exhilaration that comes from getting out on the water. So we make sure our affordable boat and personal watercraft loans keep you in budget and riding in style. 
Why it's great
Rates as low as 7.74% APR*

Convenient payment options

No early payoff penalties

No appointment needed
What to know
Credit Life/Disability Insurance is available for your loan
Available GAP Insurance helps pay off your remaining loan balance if your boat is stolen or damaged and is deemed to be a total loss

Complete an application and electronically sign the document using a secure and intuitive online process. Please be aware that this process may verify your identity by asking a series of random "out-of-wallet" questions, which may be created from public record and credit databases.
Fixed-rate boat loans

No prepayment penalty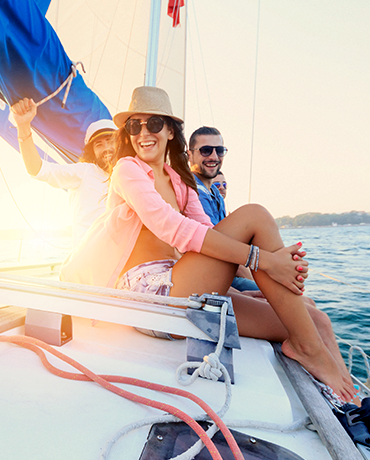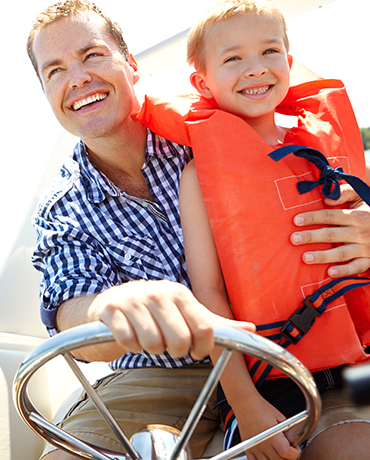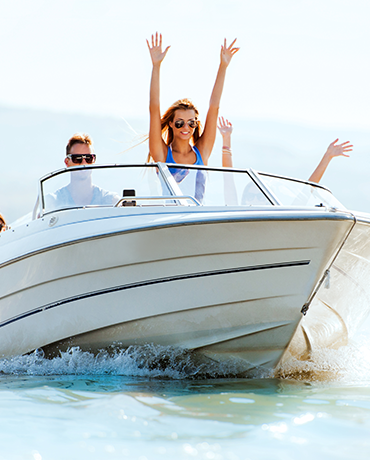 Get Pre-Approved for a low-rate boat loan before you buy so you know how much you can afford.
Before you apply, be sure to gather the following:
Employment information (including employer name and contact information)

Proof of income (pay check stub or W2)

If available, information about the watercraft, motors and trailer (make, model, year, and VIN or serial numbers) or collateral


Prior to loan closing, be sure to:
Contact your insurance agent to add new lien information and retrieve a binder

Insurance binder should list CRCU as lienholder and have our PO Box address

Sign your loan documents in person – or electronically with our online application


Set Sail - 
Enjoy peace of mind and hit the road knowing you've done your homework and got the best financing!
Need Assistance?
For personal help with your loan application, drop by your neighborhood CRCU branch or give us a call at (800) 238-3228.
*APR = Annual Percentage Rate. Certain terms, conditions, and or discounts apply to rates listed. Payment example: a $30,000 loan with a 48-month term at 7.74% APR = $786.00 monthly payment. Your monthly payments include principal and interest and may be higher or lower depending on your loan amount, APR, LTV and term. Houseboats or boats requiring Coast Guard certification or ship's mortgage are not eligible for finance. Maximum eligible boat loan is $80,000. For new boats, MSRP will be used in establishing loan advance (LTV).  For used boats, NADA average retail value to establish loan advance (LTV).  Minimum loan amount of $50,000 to qualify for 180 month term (180 maximum term on new).  Minimum loan amount of $15,000 to qualify for 72 month term.  There is a maximum term of 144 months for used boats. Rates current as of 09/13/2023 and are subject to change based on market conditions and borrower eligibility. Other rates and terms available. May not be combined with other offers. All loans and rates are subject to approval and some restrictions may apply. Offer subject to change or cancellation without notice. CU Membership required. Contact us for details. 
FAQs
What age boat can I finance?
CRCU typically does not finance boats older than seven years.
Will I need to have the titles for the motor and trailer to get a loan?
Yes. A boat loan requires boat, motor, and trailer titles for collateral loans.
How will I know if my loan is approved?
A Personal Financial Officer will notify you of the status of your application and/or if additional information is required.
Does CRCU Have Boat Insurance? 
Insurance products are not insured by NCUA or any Federal Government Agency; are not a deposit of, or guaranteed by the Credit Union or any Credit Union Affiliate; and may lose value. Any insurance required as a condition of the extension of credit by Community Resource Credit Union need not be purchased from our Agency but may, without affecting the approval of the application for an extension of credit, be purchased from an agent or insurance company of the customer's choice.