Access Your Accounts From Anywhere
---
Whether you're in the next town or on vacation, you'll find a credit union ready to help - thanks to the convenience of shared branching.
CRCU participates in a network of cooperative Shared Credit Union Service Centers with over 5,000 locations nationwide; including 394 outlets in Texas alone. Visit any of the participating credit union branches to take care of transactions like: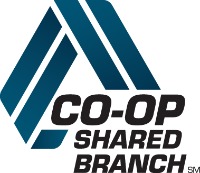 Only blue
CO-OP logo Shared Branches offer services to our members.

Deposits

Loan payments

Balance transfers

Money orders

Travelers cheques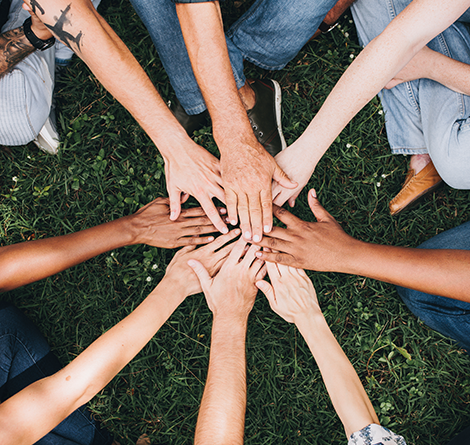 Perks of a Shared Branch
---
With shared branching, you can visit any participating credit union branch and manage your accounts for free:
Deposits and withdrawals

Transfer between accounts

Check your balance

Pay loans

and much more! 
What to Know: 
CO-OP Shared Branches
---
To use another credit union's branch, find a convenient location, and bring the required items:
Locate a CO-OP shared branch with the locator tool, the CO-OP app, or by calling 888-748-3266. 

Look for CO-OP logo at participating credit union branches. 

Bring valid government-issued identification, such as a driver's license or passport.

Have your CRCU account number ready.
Ask the staff at the credit union you visit how to use shared branching. Identify yourself as a member of a different credit union, as you may need to use a deposit or withdrawal slip specific to shared branching customers. 
What is Shared Branching?
Shared Branching is a network of credit unions that will allow "Guest Members" from any participating credit union to conduct transactions at a participating credit union. Credit unions are sharing their branches so that members will have access to over 5,100 locations nationwide.
What transactions can I perform at a Shared Branch?
Deposits

Withdrawals

Balance Inquiries

Loan Payments

Transfers

Money Orders

Cashier's Checks

Credit Card Advances
*Note: Since services vary from location to location, check with individual branches before your visit for a complete menu of available services. Funds availability will also vary from one location to another.
What information/services can I not get from a Shared Branch?
Answers to questions or concerns with your statement

Any account information over the phone

CRCU Loan, Savings, and other rates

Direct Deposit and Automatic Transfer set ups

Changing or updating account information such as address, phone number, or opening/closing of account types


What do I need to bring with me to perform a transaction at a Shared Branch?
Valid photo ID with signature (Driver's License, Passport, Military ID)

Know your Credit Union name (Community Resource Credit Union)

Account Number (Some Shared Branches may not have the ability to look up your account number by name or social security number)


How long does it take for the transaction to reach my account?
The transaction is "real time" which means it is immediately posted to your account.
Do the Shared Branches have coin machines for our use?
If any of the other participating Shared Branches have coin machines that you can use, you may be subject to any fees or charges that are the policies of those credit unions.