Financing to put life within reach.
---
Taking care of life's biggest goals is the best reason why our members come to us for affordable financing. And taking care of your family is the best reason why you should get credit life insurance – a low-cost policy that pays off your loan in the event of your death.
Why it's great
Improves financial security while protecting your collateral and/or assets

Reduces the beneficiary's financial burden in the event of a death

Offers you and your family peace of mind knowing your family and their standard of living will be protected
What to know
If you have credit life insurance* on a loan and you pass away for any reason, that loan will be paid in full on your behalf

To be eligible, you must be actively at work for a minimum of 25 hours per week (otherwise, you must answer health question number one on our application)

Maximum age of borrower is 70 years

Maximum loan amount eligible is $75,000

Maximum term eligible is 120 months
How to get yours
---
Tell your Personal Financial Officer that you'd like credit life insurance before loan closing to add this protection to your loan.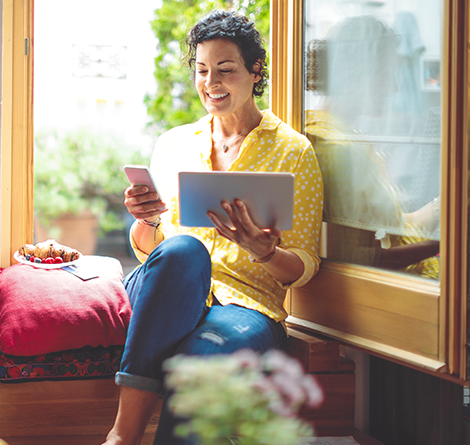 Need To Crunch The Numbers?
Financial planning is work but it doesn't have to be hard work. CRCU  has a variety of calculators available on our website to help with your financial planning needs!
FAQs
The cost is based on your loan amount. When your payment is calculated, we calculate the insurance premium.
No, it is not required as part of loan approval.
How many hours a week do I have to work to be considered eligible?
There are no minimum hours, but additional health questions will be required if you work fewer than 25 hours per week.
How will this protect my loan?  
If you have credit life insurance on a loan and you pass away for any reason, that loan will be paid in full on your behalf.
Is there an age requirement to be eligible for credit life?
Credit life can cover you up to 70 years of age.
*CUNA Mutual Group is the marketing name for CUNA Mutual Holding Company, a mutual insurance holding company, its subsidiaries and affiliates. Your purchase of MEMBER'S CHOICE® Credit Life and Credit Disability Insurance, underwritten by CMFG Life Insurance Company, is optional and will not affect your application for credit or the terms of any credit agreement required to obtain a loan. Certain eligibility requirements, conditions, and exclusions may apply. Please contact your loan representative or refer to the Group Policy for a full explanation of the terms.