Daisy Award - March 2021 Honoree
---
Congratulations to Juan F. Solis for Receiving this Month's Daisy Award Honor
---
CRCU would like to congratulate the newest honoree of the Houston Methodist Baytown Hospital's Daisy Award, Juan F. Solis. As a corporate sponsor, CRCU has the pleasure of hearing amazing stories of how these selfless nurses rise to every occasion to serve the needs of their patients.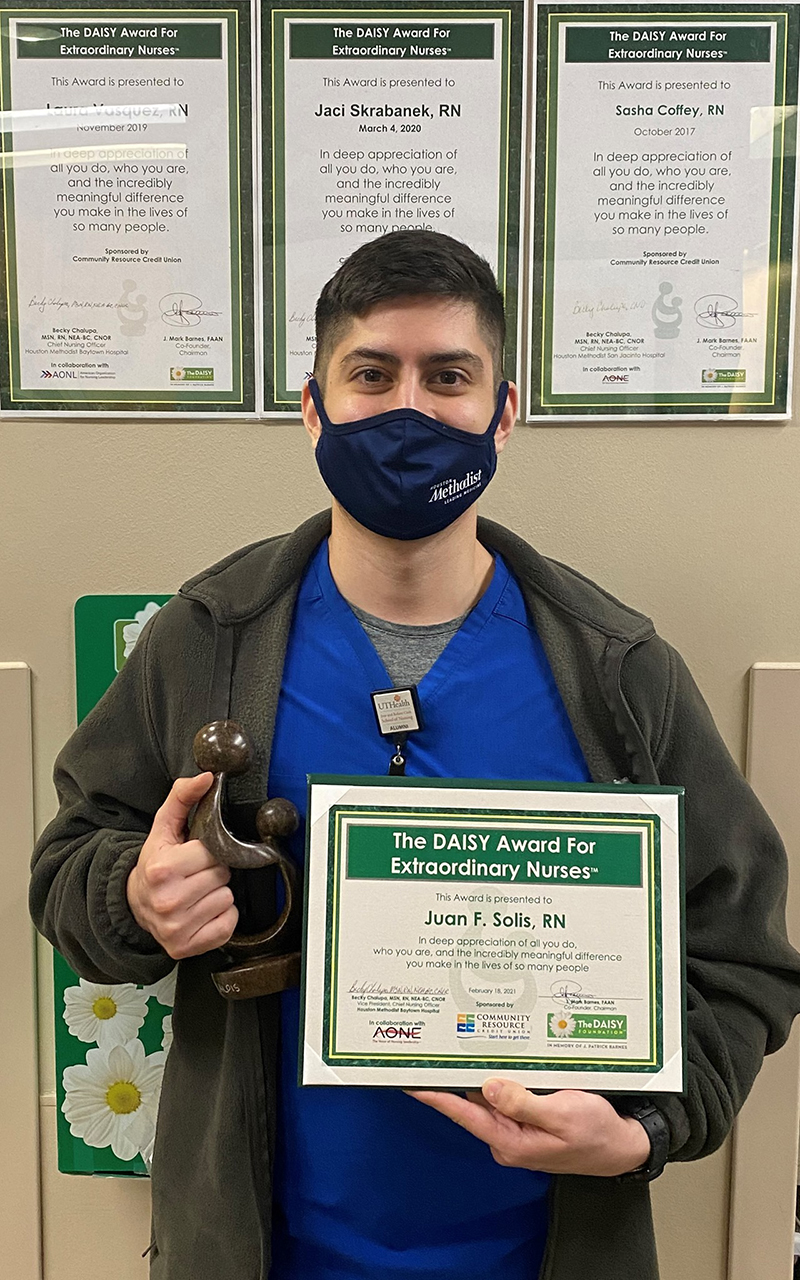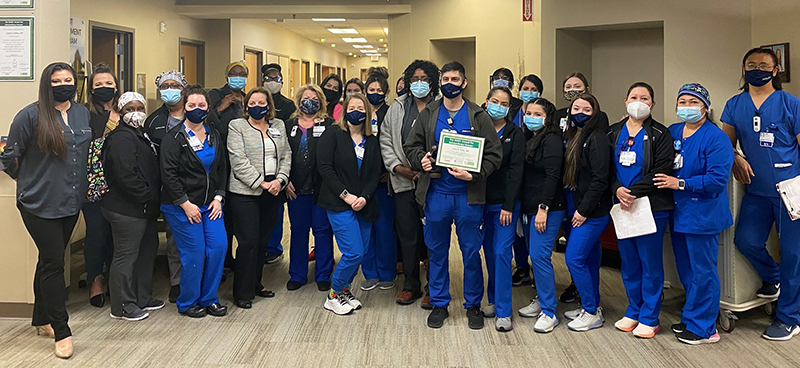 What does "DAISY" mean?
DAISY is an acronym for Diseases Attacking the Immune SYstem. The DAISY Foundation was formed in January, 2000, by the family of J. Patrick Barnes who died at age 33 of complications of Idiopathic Thrombocytopenic Purpura (ITP), an auto-immune disease.  Touched by the care and compassion of the nurses that took care of him, his family developed recognition programs to honor and celebrate direct care nurses, nursing faculty and nursing students.
The purpose of this program is to provide a national recognition program that academic institutions with nursing programs may use to demonstrate appreciation to nursing faculty for their commitment and inspirational influence on their students. The DAISY Foundation hopes that this program will contribute to a positive work environment and encourage nursing faculty to continue teaching future nurses. CRCU is proud to be a corporate sponsor of this award for Houston Methodist Baytown Hospital.