CRCU'S BOARD OF DIRECTORS PROMOTES NEW PRESIDENT/CEO
---
CRCU'S BOARD OF DIRECTORS PROMOTES NEW PRESIDENT/CEO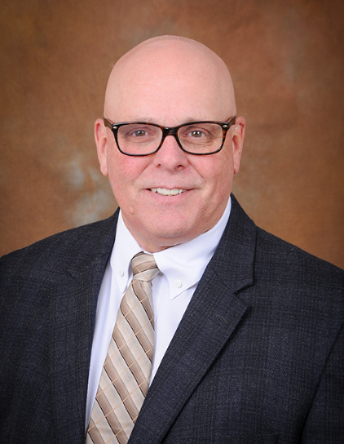 CRCU's Board of Directors recently named Russell Ballard as the new President & Chief Executive Officer of the credit union. Mr. Ballard succeeds long-time CRCU CEO, David Frazier, after Mr. Frazier resigned to take another appointment at the end of January 2020.
Mr. Ballard has over 32 years in financial services management and has served as a senior leader to CRCU for over 13 years, while holding several positions at the credit union, including: Chief Financial Officer, Executive Vice-President, and most recently Interim CEO. As Executive Vice President, he managed three major divisions of the credit union, which included: Chief Financial Officer, Chief Lending Officer, and Chief Information Officer.
"Russell has been an instrumental leader in project management and strategic planning for the entire organization," said Randall Sanders, CRCU Board of Directors Chairman. "Because Russell has been such an invaluable and integral member of the CRCU executive team for so many years, he is the ideal and optimal professional to continue leading the credit union's strategic development for our membership."
"We as the Board of Directors feel very secure with our decision. Russell is truly the best choice for the continued success and growth of CRCU," Sanders continued.
Mr. Ballard currently serves on the board of Baytown-West Chambers County Economic Development Foundation and is a member of Baytown Rotary. In addition, he is a consistent volunteer for Habitat for Humanity and Relay for Life. Mr. Ballard received his Bachelors' of Business Administration in Finance from Sam Houston State University and is a CUNA Financial Management School graduate.
About CRCU
In 1935, a group of visionary Humble Oil employees in Baytown, Texas, joined together to form a credit union; a not-for-profit financial cooperative. Their vision was to create a financial institution dedicated to the mission of people-helping-people with low-cost, valued financial services. With a current total asset size of $581 million and 50,053 members, CRCU operates seven full-service locations in Baytown, Crosby, Atascocita, and Mont Belvieu. Member deposits are federally insured up to $250,000 by the National Credit Union Association (NCUA), one of the strongest deposit insurance funds in the nation. For more information, please visit www.crcu.org or call 281.422.3611.